My Hiking Page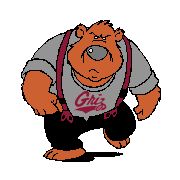 Take a Hike!
The Angeles National Forest offers 557 miles of hiking and equestrian trails which include 73 miles of National Recreation Trails and 176 miles of the Pacific Crest Trail (PCT). These trails offer ample choices for all, from beginners to experienced outdoor enthusiasts.

All trails, except the PCT and those in Wilderness Areas, are open to mountain bikes. Be careful and alert! Mountain bikes must yield the right-of-way to hikers and horses.
Before beginning any hike!
Take into account your time available.
Have a good knowledge of the area (maps help!).
Check out the weather for the area you will be hiking in and dress appropriately. Take extra clothing and the necessary equipment (donít forget water). The time of year will help determine your needs for your trip.
Consider what the terrain is like where you're going.
Check with a local Forest Service office for information concerning trail conditions and fire restrictions. Campfire Permits are required for Trail Camps on the Angeles National Forest. Campfire Permits are free and may be obtained at any Forest Service office.
Please leave the Forest clean - dispose of your trash in trash receptacles or bring it back with you.
Keep the wildlife "wild". Please watch and enjoy from a distance!
Let family or friends know where you are going and when you expect to return.
Suggested Equipment Checklist:
Small shovel or trowel for sanitation and for clearing a campfire area.
Whistle (3 blasts is a distress signal). Please use the whistle only in an emergency!
Flashlight
First aid kit
Snakebite kit
Pocket knife
Dark glasses and sunscreen lotion
Waterproof matches

Hiking in the High Country
These trails are only a few of the many, varied hiking experiences you can enjoy on the Angeles National Forest. Click on the title for more information. Many excellent trail books (such as John W. Robinson's "Trails of the Angeles") are also available and may be purchased at Angeles National Forest Visitor Centers and other Forest outlets (call for a location near you) as well as local bookstores.

| | | | |
| --- | --- | --- | --- |
| Name | Distance (round trip) | Elevation gain | Difficulty |
| Charlton Flat to Vetter Mountain | 3 miles | 400 feet | Easy |
| Charlton Flat to Mt. Mooney and Devil's Peak | 1 1/2 miles | 250 feet | Easy |
| Islip Saddle to Little Jimmy and Mt. Islip | 6.1 miles | 1,250 feet | Easy to Moderate |
| Buckhorn to Cooper Canyon and Littlerock Creek | 4 1/2 miles | 900 feet | Moderate |
| Chilao to Mt. Hillyer via Horse Flats | 6 miles | 1,000 feet | Moderate |
| Eagles Roost to Littlerock Creek | 7 miles | 1,100 feet | Moderate |
| Buckhorn to Mt. Waterman | 7 miles | 1,300 feet | Moderate |
| Vincent Gap to Prairie Fork | 8.8 miles | 2,000 feet | Moderate |
| Kenyon Devore Trail to Mt. Wilson | 9 miles | 2,600 feet | Moderate |
| Islip Saddle to Mt. Williamson | 5 miles | 1,600 feet | Moderate |
| Dawson Saddle to Throop Peak | 4 miles | 1,200 feet | Moderate |
| Prairie Fork to Upper Fish Fork | 8 miles | 1,000 feet | Moderate |
| Crystal Lake to Mt. Islip | 7 1/4 miles | 2,200 feet | Moderate |
| Crystal Lake to South Mt. Hawkins | 10 miles round trip | 2,800 feet | Moderate |
| Icehouse Canyon to Icehouse Saddle | 7 1/4 miles | 2,600 feet | Moderate |
| Baldy Notch to Mt. San Antonio | 13 1/2 miles | 3,500 feet | Moderate |
| Chilao to Devil's Canyon | 7 miles | 1,500 feet | Moderate - Strenuous |
| Vincent Gap to Mt. Baden-Powell (elevation 9,399') | 8 miles round trip | 2,800 feet | Moderate - Strenuous |
| Three Points to Twin Peaks Saddle, Mt. Waterman and Buckhorn | 11.8 miles total | 3,700 feet | Strenuous |
| Blue Ridge to Mt. San Antonio (Mt. Baldy) | 10 miles round trip | 3,000 feet | Very Strenuous |
The Pacific Crest National Scenic Trail
The Pacific Crest National Scenic Trail (PCT) is a 2,665 mile trail stretching from Mexico to Canada. In 1932, Clinton Clarke of Pasadena proposed that the Forest Service and the National Park Service connect high country trails already existing within California, Oregon and Washington, with new ones to make this scenic trail from border to border. The PCT overlaps many of the Angeles National Forest trails described in the table above. An excellent way to enjoy the PCT is to hike just a portion of it as a day-hike.

The Pacific Crest National Trail Association is a non-profit organization whose mission is to promote the use and protection of the Pacific Crest Trail so as to reflect its world-class significance for the enjoyment, education and adventure of hikers and equestrians. You may reach them either at their web site, or contact:
Pacific Crest Trail Association
5325 Elkhorn Blvd. #256
Sacramento, CA 95842
(916) 349-2109
FAX 1-916-349-1268

The Silver Moccasin Trail
If you hike the Silver Moccasin Trail, you'll be following the footprints of thousands of Boy Scouts and other hikers.

The trail is 53 miles long starting at either Chantry Flats or Clear Creek, to the top of Mt. Baden-Powell and down to Vincent Gap. Boy Scouts who hike this trail receive the coveted Silver Moccasin Award.
WATER and WATER TREATMENT
Water from lakes, streams, and springs may be clear, cold, and free-running. It can look, smell and taste good, but you should be aware of possible danger.

CRYPTOSPORIDIUM and GIARDIASIS are diseases that may be contracted from drinking untreated "natural" water. Although incapacitating, they are not usually life-threatening for people with healthy immune systems. They do, however, pose a serious threat to people with AIDS or other diseases that weaken the immune system. Symptoms usually include diarrhea, loss of appetite, abdominal cramps, and bloating. These discomforts may appear a few days to a few weeks after ingestion, and may last up to 6 weeks.

Most people are unaware that they have been infected and have often returned home before the onset of symptoms. Other diseases can have similar symptoms, but if you have drunk untreated water you should suspect cryptosporidium or giardiasis, and tell your doctor. With proper diagnosis these diseases are curable when treated by a physician.

All water from natural water sources should be boiled at least 5 minutes. Chemical disinfectants such as iodine or chlorine tablets or drops are not yet considered as reliable as heat in killing cryptosporidium and giardia, although these products work well against most waterborne bacteria and viruses that cause disease. In an emergency where chemical disinfaction must be used, iodine is often more effective than chlorine. If possible, filter the water first, and then allow the iodine to work at least an hour before you drink. Some filtering devices now on the market may also be effective.

For short trips, take a supply of water from home or other domestic source.

Home

Photo

Interest

Maps

Desert

Mountains

Hiking

Fishing

Hunting

Hints

links